Shihan Jerome Legions, Chief Instructor and Dojo Cho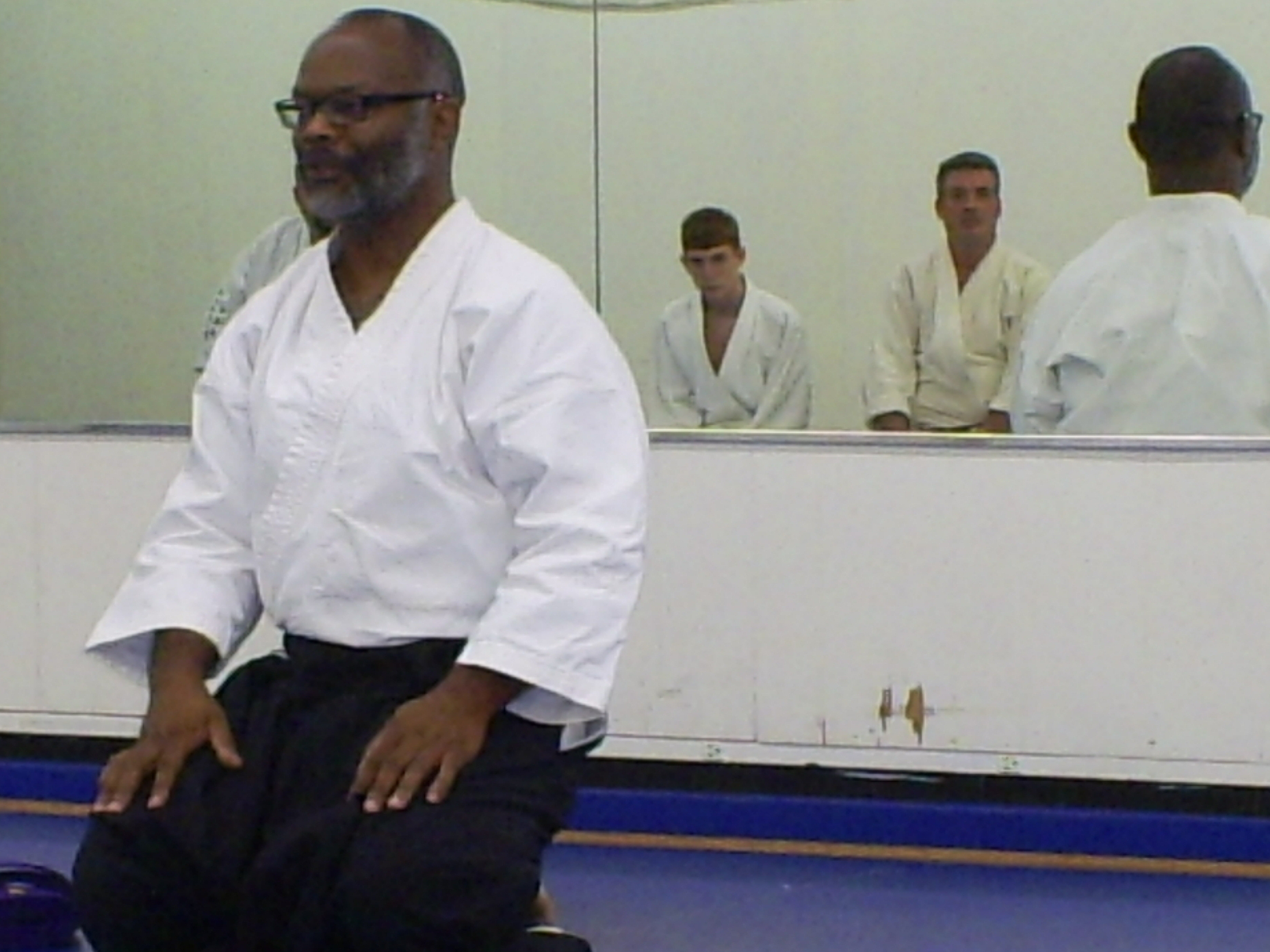 Sensei Dave Robinson 
In 1998 Dave Robinson, Sensei signed up to study aikido   Like each of the instructors, Dave brings a love and respect of the art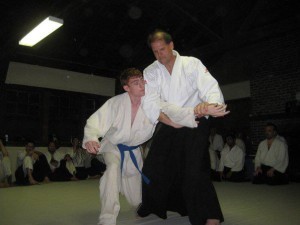 to his classes. Being such a tall person, his height is an advantage to his teaching, as he can offer different ways of performing techniques so that they are equally effective for multiple size attackers.  One of his favorite things about aikido is watching the amazing transformation of the students as they study the art.
Assistant Instructor Sensei Dan Kashinejad
Dan Kashinejad, Sensei joined Wadokai seven years ago. He was looking for a martial art that didn't req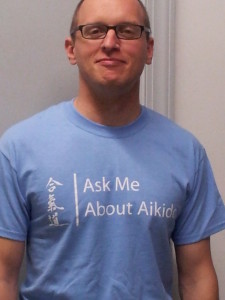 uire board shattering blows. Kashinejad Sensei said that he enjoyed the good company he found at the Ashland dojo, staying after class to talk about movies, with Shihan Jerome Legions.
After a year he tested for Gokyu and on receiving his blue belt he left for Alaska. While in Alaska he continued to practice Jo Kata and Ukemi, but missed his dojo and friends.
On returning to Virginia he always tried to attend as many classes as possible, going to the Brandermill dojo on Sunday (a practice that he still continues to this day).
After attending Gasshuku (Summer Camp Training) for the first time four years ago, he was hooked and has been going ever since. In 2012 he was awarded the rank of Shodan.
"I must say that after putting on a hakama, I teach in much the same way as before, if a technique doesn't work for someone I show them how to do it better, if what they are doing works I'm hesitant to throw in my opinion as too many minds can slow down nage. I can say that a year ago I was remiss to find anything wrong with what a brown belt was doing, but now I find it hard not to notice holes in their techniques, so in that I suppose I must be making progress."
 Assistant Instructor Sensei Joe DiPeppi
Joe began his study of Aikido in 2005 under the tutelage of Sensei Truman Capone while enrolled in college at Virginia Tech obtaining the rank of 2nd Kyu in Kodokan Aikido by 2010.
After graduating Joe continued his study under Sensei Capone as well as frequenting seminars and training with other various Aikido dojos throughout the state.
In 2010 he relocated to Richmond and wandered throughout multiple dojos until discovering Shihan Jerome Legions and Wadokai Aikido in 2011.  After witnessing the martial effectiveness of the style and the pragmatic real world instruction of Shihan Jerome, Joe never looked back.  In 2014, he was awarded the rank of Shodan by Sensei Suenaka at the annual Wadokai Summer Camp.  Joe has dedicated his training and instruction to the honing of the fundamental street effectiveness of the style.